Description
The KARAKORAM PRIME CONNECT FREE RANGER + SP are available in our HOMIES stores in Chicoutimi, Alma and online.
Fluidity and power. Drop your knee to the softer flex inside the Surf Sidewall. Hang on and get away from the stiffer, stiffer Power Sidewall. The crank turns with comfort and power. The Reactive Highback wraps around your shoe and eliminates pressure points at the top of the highback. The AirForm ankle strap conforms to your boot with independent pressure lugs, eliminating pressure points and allowing flex without a pinch point.
BINDING TECHNOLOGY
ACTIVE JOINING
INSTANT RESPONSE.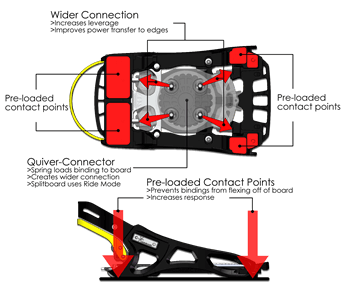 Preloaded binding to board connections gives instant response. The most responsive connection for snowboards and splitboards.
---
SIDEWALL SURFING
FREEDOM OF FLEX.
Softer, lower inner walls allow you to drop your knee-length surf style and fine-tune your grips.
---
POWER SIDEWALL
DRIVE INTO YOUR TURNS.
Hook in and out of the stiffer upper sidewall for powerful turns.
---
FULL EVA FOOTBED
LOVE YOUR FEET.
With our new EVA sockliner, you can ride all day in the resort and your feet will be happy.
---
PRIME SYSTEM
DROP-ON CHANGE OVERS.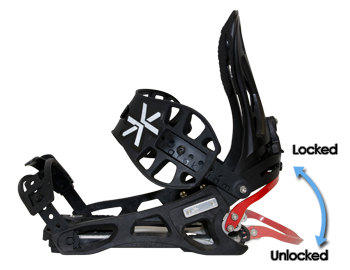 Quickly attach your Prime bindings to your solid board with Quiver or splitboard connectors with Ride Mode 2.0. asset
assembly allows for a loose fit, then closing the lever locks your binding to your board, removing any play from the system.
---
REACTIVE HIGHBACKS
FEATHER WEIGHT SUPPORT.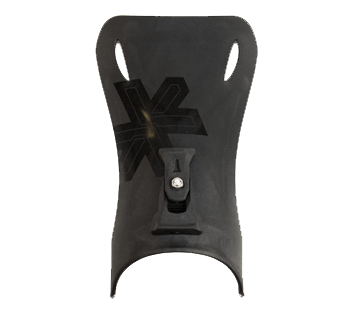 Responsive design for optimized stiffness to weight ratio
Medium stiff flex (8 out of 10)
Double Ride-Stride Forward Lean adjustment for the Splitboard
Flex-Lock Compatible for Splitboard
---
AIR-FORM STRAPS
NO PRESSURE POINTS
Independent pressure lugs articulate to start eliminating pressure points and pinch points.
---
OPEN CHASSIS
NATURAL BOARD FLEX.
Open frame allows the board to twist naturally under the binding
---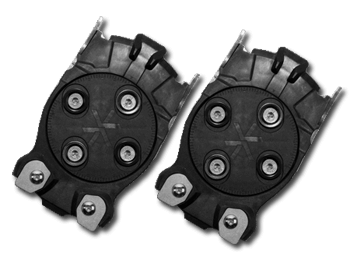 BUY MORE BOARDS, NOT MORE BINDINGS.

Compatible with all Prime System bindings, Quiver-Connectors allow you to quickly and effortlessly change your Karakoram bindings from board to board. Now your split, park board, pow pole, snow groomer rocket, and everything else in your quiver can enter the world of durable, uncompromising, lightweight Karakoram performance. No screws to turn, no fumbling to try to remember your position and no waste of time when you want to change boards.
Payment & Security
Your payment information is managed securely. We do not store or collect your credit card number.